Quick Facts:
• We do not require a minimum size to cut. We cater for everyone!
• Our range is made up of over 50 colours. See our colour chart
• Available treatments include flameproof, water repellent and non-slip
• We also stock black flameproof
We supply a variety of designer felt products and solutions:
Rolls

Approximately 30 metres long x 180cm wide
Available in lengths and coils cut to widths
Toy Felt Squares

25cm x 30 cm plain or assorted colours
Decorative felt can also be cut to your preferred size
Decorative Felt Offcuts

5.5 kilo bags of different coloured felts in various shapes and sizes
Self Adhesive Decorative Felt

Available in lengths, coils, rolls & cut components
90cm wide Red and green standard
View our Self Adhesive range
Typical Uses

Window dressing
Embroidery
Hobbies & craft
Toy making
Show ribbons
Notice boards
Wall coverings (helps quieten down rooms)
Screen printing
Interior decorating
Car interiors
Draw liners
Mats in display cabinets
School projects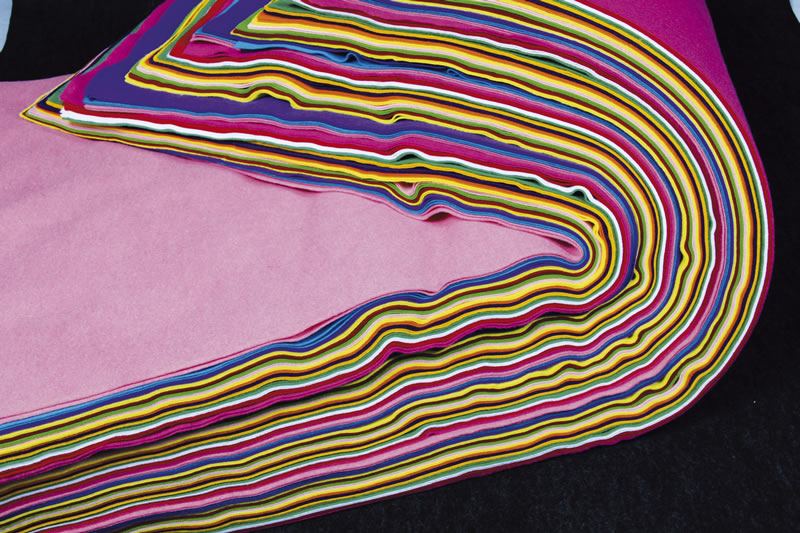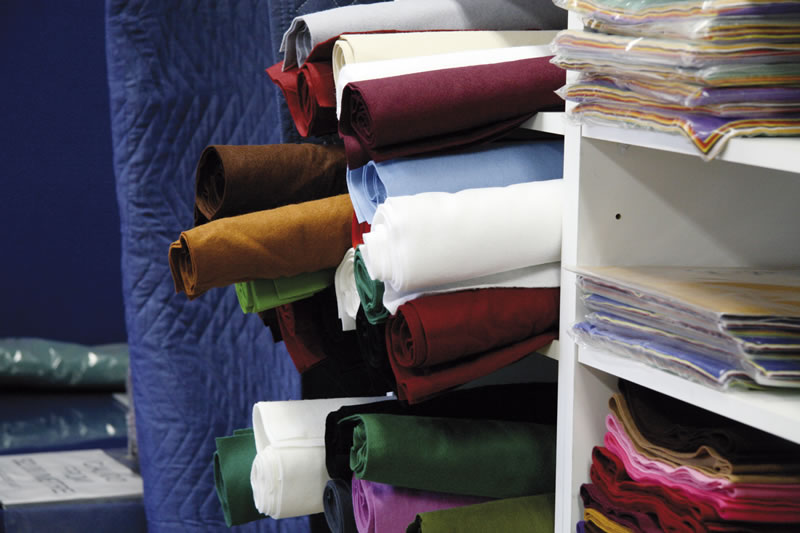 GET IN TOUCH WITH US
We'd love to find a solution for your felt & cutting needs!